Harvest Gin is ever evolving, not limited by season but made in small batches when the time is right. With no two batches alike, each batch is a unique representation of the flavours that North East Victoria provides.
Harvest Gin Batch HG01 - Persimmon and Yuzu Gin
We developed the concept behind Harvest Gin Batch HG01 during the autumn of 2020. We distilled the spirit from King Valley wine and made the gin base with a range of the core botanical that we use in our Yardarm Gin. Then we steeped persimmons from Buffalo River Persimmons in the gin for over 6 months before straining them out and returning their juice.  At the same time we zested yuzu and begamot oranges from Mountain Yuzu, in Eurobin, infused them into more spirit before cool distilling and finally blending their citrussy freshness into the persimmon infusion.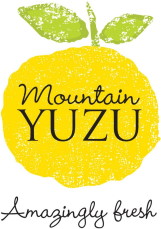 Harvest Gin Batch HG01 is now sold out. We're working on batch 2!